The Cargo Plus Coastal Challenge – Sat Feb 27 2021
Cargo Plus is proud to be the title sponsor in 2021 for the Cargo Plus Coastal Challenge which will be held on Aucklands Sunny North Shore.
This is an offroad running event with a huge difference as the course is set along the coastline and runs the beaches and cliff faces starting at Arkles Bay in Whangaparoa and with the finishing line at Devonport, its the most scenic urban event on the calendar.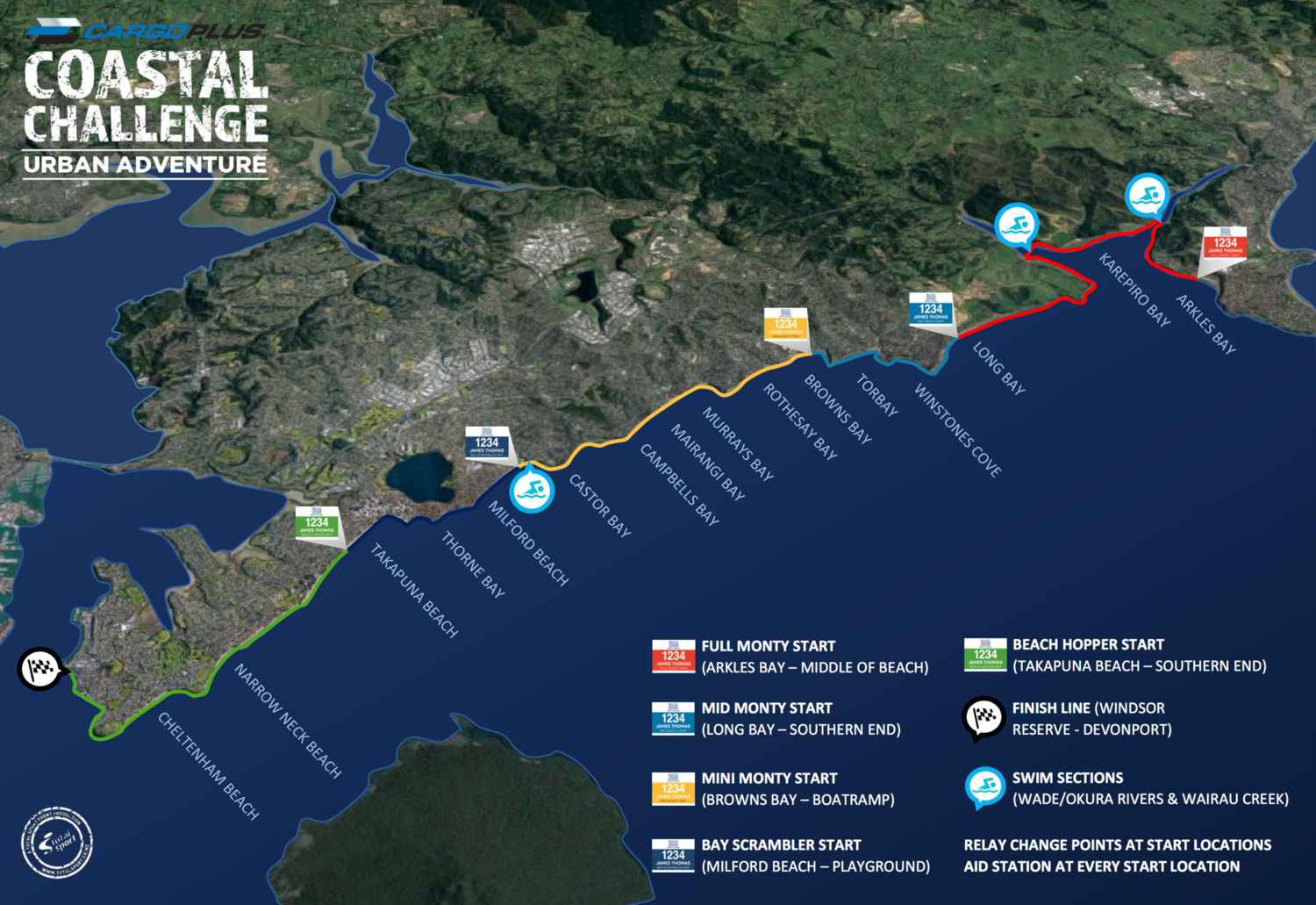 With Multiple distances to choose from this event caters to the most hardcore athlete with the 33km Full Monty right down to the family walk of the 6Km Bay Scrambler.  Theres something for everyone.
If you think your game to take on the Coastal Challenge , let us know and you can join our team .